More info
The Ultimate Box contains:
130 cards total:

5 different Leader Cards x 1 (Foil ver.)
25 different Battle Cards x 4 (1 x foil ver.+3 x non-foil ver.)
5 different Token Cards x 5 (non-foil)

Gold-stamped 9-pocket binder x 1
Refill pages x 20
CONTENTS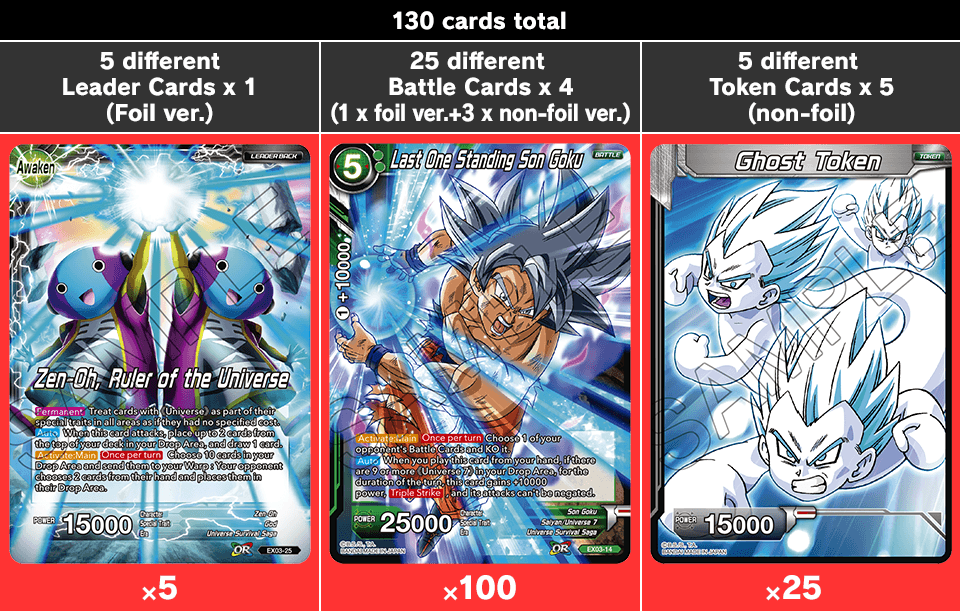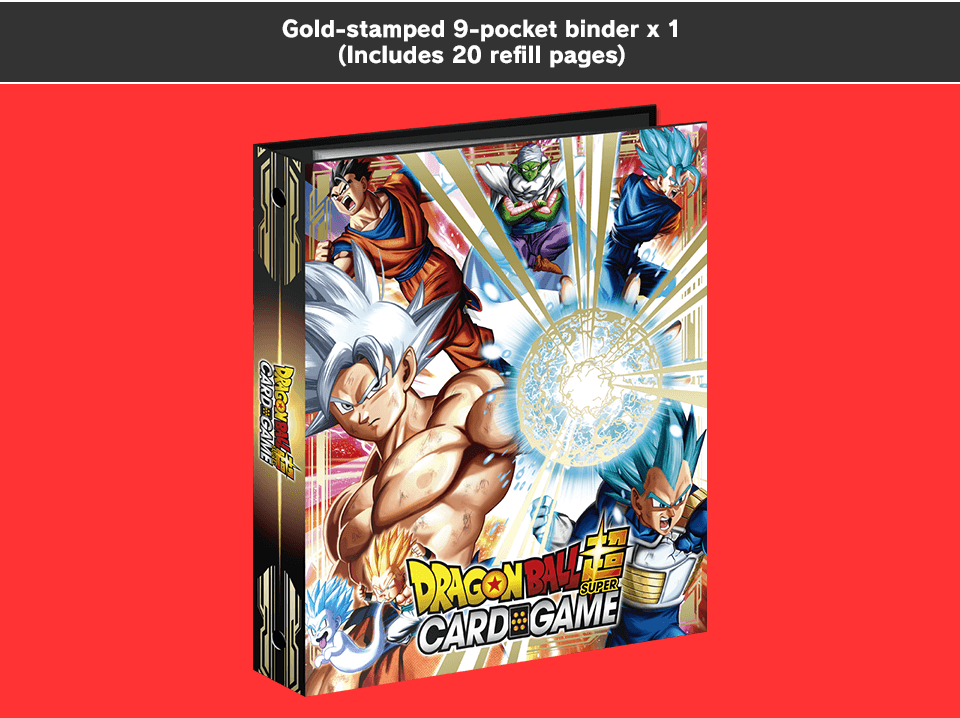 Here's the Ultimate Box's lineup of galaxy-shattering warriors!

Here's the full reveal!
Each card has synergy with previously released cards, making them a great fit for a wide variety of deck archetypes!
RED
---
LEADER
As red's leader, Kefla powers up cards from Universe 6!
Overwhelm your opponent with a flurry of attacks!
BATTLE

BLUE
---
LEADER
Blue leader Vegeta powers up Universe 7 characters!
Manipulate your energy to pull ahead of your opponent!
BATTLE

GREEN
---
LEADER
| | |
| --- | --- |
| | Goku leads in green, powering up Universe 7 cards and powering himself up to become a fearsome attacker in his own right! |
BATTLE

YELLOW
---
LEADER
| | |
| --- | --- |
| | Jiren is a fearsome yellow leader, giving a big power boost to Universe 11 cards and building up to unleash a final, massive strike! |
BATTLE

BLACK
---
LEADER
Zen-Oh is the black leader, unifying all universes!
If you want to build a god-focused deck, Zen-Oh is the leader for you!
BATTLE
Token cards also included for all your token-focused decks!
TOKEN