More info
This starter deck contains:
Deck Cards x51

Play Sheet x1

Rule Manual x1

Includes 5 starter deck-exclusive cards!

Silver Foil/Gold Stamp Leader x1
Silver Foil/Gold Stamp Card x1
Silver Foil Cards x3
---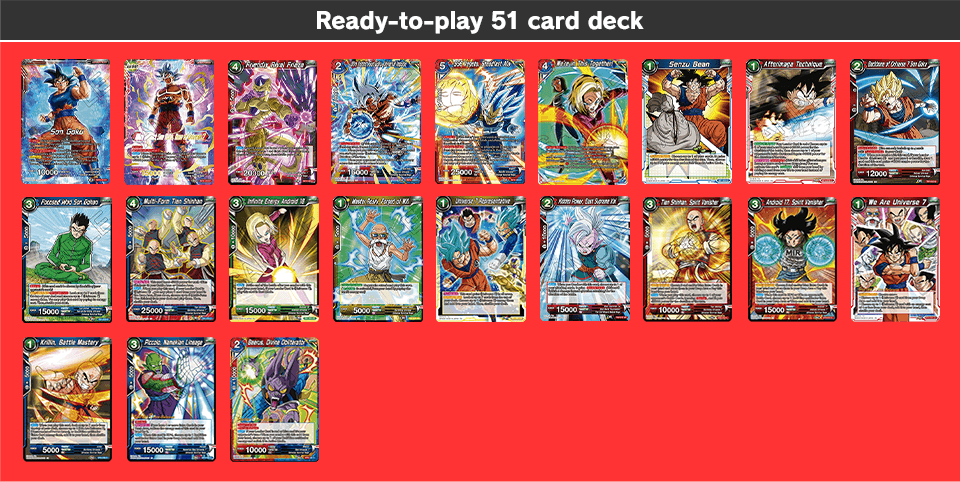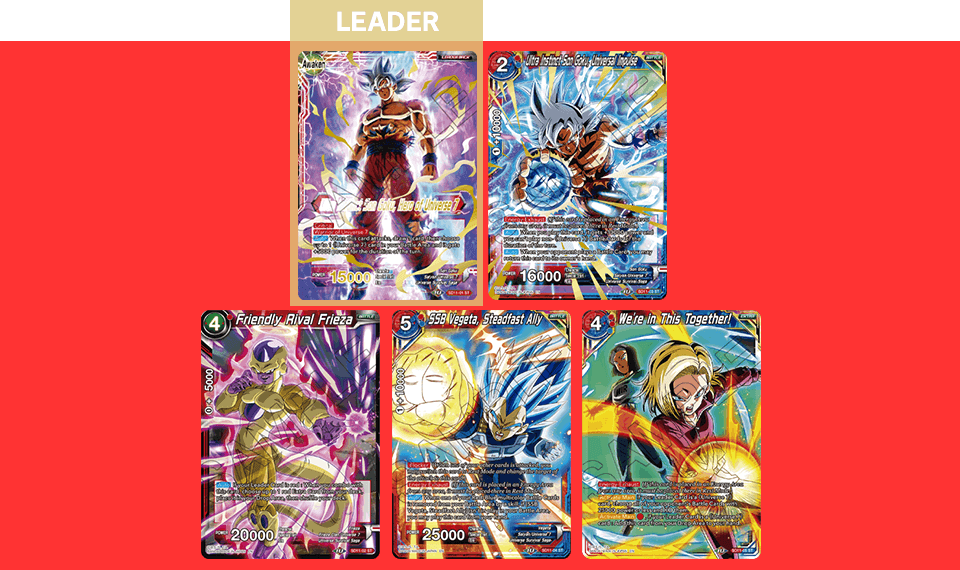 Each starter deck has 5 exclusive card types, Leader card and Ultra Instinct Son Goku, Universal Impulse,Vengeful Rampage are in silver foil with a gold stamp! 4 more starter exclusives are in silver foil!