More info
This expert deck contains:
Deck Cards x51
Series 9 Booster Pack x1(12 cards)
Exclusive XD03 Card


Silver Foil/Gold Stamp Leader x1
Silver Foil/Gold Stamp Card x5
Random Non-foil Cards x10
---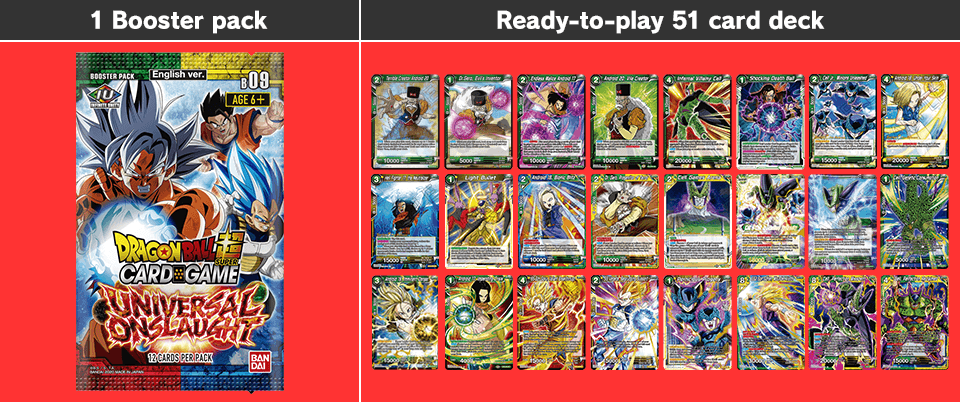 The deck includes 10 exclusive cards, along with a standard Series 9 booster pack!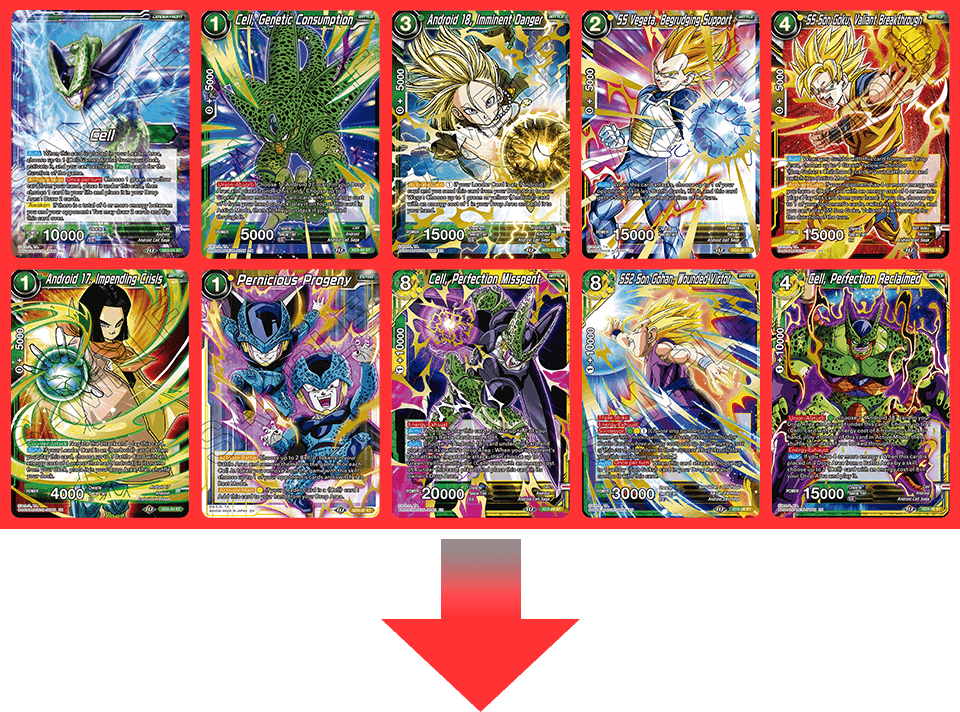 Five random exclusive Expert Deck cards and the deck's Leader get a stunning silver foil and gold stamp treatment!
There's no better way to power up than with Cell !!